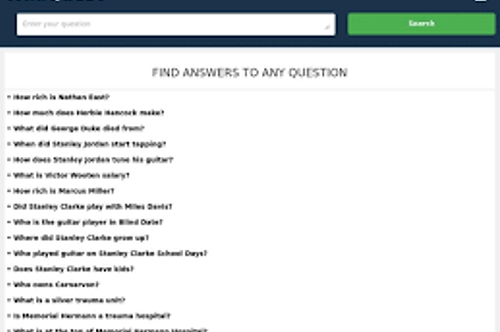 In today's modern world of iPads and Facebook, we often times find ourselves relying more on visuals than text. As an undiagnosed victim of Attention Deficit Disorder, I consistently rely more on images to tell a story then the actual words in articles, after all why read? Wikiquest org
I have a theory that everyone now a days has a touch of the "ADD" that has been brought on by the overwhelming amount of information and media given to us by the internet. People are so busy now and often times don't have the time or energy to read newspapers or watch the news, so instead we rely on nicely compacted news bits and paragraph long stories that sum up events in broad but easily comprehensible terms. Don't believe me? Look at the state of newspapers, quite possibly the fastest dying industry in America in the past decade. The only papers still flourishing are those that offer unique content, like alternative papers and magazines, which follow under the same principle of concise articles with bright big pictures. Even the actual act of reading words on pages is going out of style. That whole "turning pages" action is getting old quick apparently because reading-gadgets like the Kindle and iPad have made turning pages antiquated, plus who wants to run the risk of carpal tunnel?!
Well, the newest venture to jump aboard the "visual bandwagon" is search engines. Websites like RedZ, Nexplore and TheFind are up and coming engines that probably won't give Google a run for its money, but definitely offer an interesting alternative to online search.
The Find Search Engine
TheFind is a search engine I've worked very closely on, it's primarily for shopping, which actually is an extremely convenient function; it basically eliminates an extra step of reading site descriptions and clicking through to another page. Being the marketing guy for a company that sells over 400,000 products can get a bit hectic but with a site like TheFind it allows you to focus less on marketing with words, and let the product and price do the talking. From a consumer point of view it gives you a lot of options and basically allows you to focus on value.
RedZ is a bit broader of a search engine; the concept is to basically give you a preview of the website before you click on it, assuming you either know what it looks like or are trying to figure out which site appeals more to you. I like the idea because often times a description of a site is deceiving or sometimes just a flat out lie. Another positive aspect of RedZ is the fact that it is 100% pornography free, so there is no risk of any illicit pictures or websites appearing and it's safe for your kids to use.
Nexplore is closer to a more traditional search engine, only it offers a small thumbnail of the website that can be magnified while hovering over the site's description. Basically it allows you to examine further what the site may offer before clicking through. It also features sponsored ads as well as a tab for news, images, blogs, podcasts and videos related to your search.